Weight Loss Clinic near Murray, Utah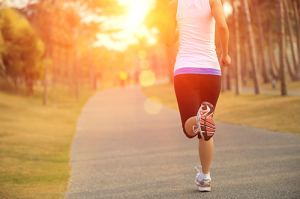 People who are overweight or obese are at serious risk for health problems, including diabetes and heart disease. Advanced Medical Weight Loss offers assisted weight loss programs to help people take control of their weight and reduce the risk of such health concerns. As one of the thousands of people who have tried to lose weight unsuccessfully, you understand how difficult it can be to lose that first ten pounds.
Everyone has different genetics, so there is no single weight loss program that works for everyone. We pride ourselves on finding the program that is best for you, whether you need to shed 15 pounds or 100. These weight loss programs are designed to help you succeed even if you've never tried to lose weight or feel like it's a lost cause.
Risks of Obesity
Patients who are obese or overweight are:
3 times more likely to develop acid reflux
6 times more likely to develop gallbladder disease
6 times more likely to develop hypertension
4 times more likely to develop endometrial cancer
3 times more likely to develop heart disease
1 times more likely to develop high cholesterol
2 times more likely to develop knee and hip osteoarthritis
2 or more times likely to develop sleep apnea
Medical Weight Loss Programs
At our clinic, Dr. Derek Muse is board certified in obesity medicine and knows how to prescribe the correct medication to help patients lose weight. Medications our office can prescribe include:
Adipex (phentermine)
Tenuate (diethylpropion)
Qsymia (phentermine-topiramate ER)
Contrave (naltrexone-bupropion)
Saxenda (liraglutide)
Topamax (topiramate)
Ozempic, Wegovy (semaglutide)
Moujaro (tirzepatide)
Appetite suppressants help you eat the right amount of food to fuel your body instead of overeating, and this is only one of our options for weight loss.
Low-Calorie Diet
As you try to lose weight, it's essential that the number of calories taken in is less than the number of calories burned during exercise and throughout the day. Advanced Medical Weight Loss's Low-Calorie Diet limits patients to 800 calories a day to increase weight loss. Many of our patients can lose 2-3 pounds per week.
Call Us
Start your weight loss journey today. If you live in Murray or another city in the Salt Lake Valley, call Advanced Medical Weight Loss today at 801-559-3848 and take control of your weight.
Our Highland Drive office is conveniently located in Salt Lake City and is easily accessible to residents of the following cities and their surrounding areas: