Holly's Story
I have been on this weight loss journey for most of my life. I have lost and gained hundreds of pounds and battled with lots of food addictions. I had a friend who had successfully lost over 50 pounds on a doctor supervised liquid diet and had become this new person who loved to exercise and watched carefully what and how much she ate. She lived in Texas but came to visit me after her transformation.
I was so inspired by her that I searched the Internet for a similar program here in Utah. That is what led me to Dr. Muse. That was just a little over a year ago and I have lost 60 pounds and feel better than I have since college and pre-4 babies…This is the first program that I have successfully made it to my goal and maintained it for over 6 months and counting. What made the difference for me this time was a combination of many things First of which, I loved the products!! They tasted good and were easy to make and satisfying. I was even able to go on several trips and stay on the program because there were so many options of things I could take to eat. I often went out to eat with my family and would just order a diet drink and eat a yummy bar or bag of protein pretzels. I was amazed at the fact that I was not hungry and after a few weeks my cravings all but disappeared. The weight loss was steady and quite fast which also helped to keep me motivated. The weekly meetings/support groups were also motivating and helpful; it was there that I learned many new strategies for keeping the weight-loss going and maintaining after I reached my goal. It was also good to be around others who have been successful on the program and hear from them what tips they had to offer.
The staff and Dr Muse couldn't have been more supportive, they were always willing to answer my questions and encourage me. I started an exercise program about 3 weeks into the diet and for the first time in my life I love to exercise! I hike, do yoga and zumba, go the gym and walk miles around the city. I have been able to maintain my weight by carefully controlling my calories and I still write down the foods I eat in my food diary. If my weight goes up at all by 3-5 pounds I immediately go back on the shakes for a few days until it's back down. For the first time in my life I really feel like I have this under control. I can't recommend this program enough it has changed my life for good!
Before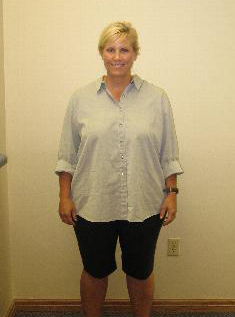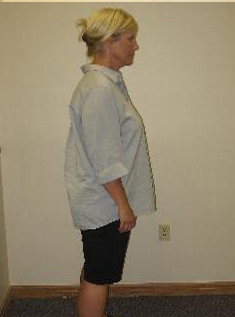 After