Weight Loss Clinic near Midvale, UT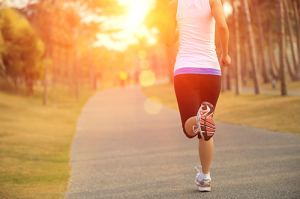 Being overweight or obese comes with many health problems such as increased risk of diabetes and heart disease. Advanced Medical Weight Loss near Midvale, UT provides weight loss assistance programs to help you and others like you take control of their bodies and reduce the risk associated with obesity.
If you have tried to lose weight unsuccessfully, you know how difficult the struggle can be. Just getting started can feel like a losing battle, but it doesn't have to be. At Advanced Medical Weight Loss, we know everyone has different genetics and abilities, so there is no single way to lose weight for everyone. Our team prides ourselves on pairing you with the right program, no matter how much you need to lose. Whether it's 15 or 115 pounds, our programs are designed to help you succeed, no matter how many different methods you've tried.
Medical Weight Loss Programs
Our board-certified, obesity medicine practitioner, Dr. Derek Muse can prescribe appetite suppressant medications to help you curb your appetite. Overeating can be a constant habit triggered by stress, depression and other emotions. Once you learn to fuel your body with only the amount of food you need, you'll begin to see results. Some of our medications include:
Adipex (phentermine)
Tenuate (diethylpropion)
Qsymia (phentermine-topiramate ER)
Contrave (naltrexone-bupropion)
Saxenda (liraglutide)
Topamax (topiramate)
Ozempic, Wegovy (semaglutide)
Moujaro (tirzepatide)
Very Low Calorie Diet
Weight loss occurs when you shed more calories than you ingest. Our Very Low Calorie Diet limits patients to 800 calories a day to increase weight loss. When paired with exercise, many in the Midvale area have lost 2 – 3 pounds per week.
Don't avoid weight loss any longer. Obesity comes with real risks that could affect you now or in the future.
Obese patients are:
1 time more likely to develop high cholesterol
2 times more likely to develop sleep apnea
2 times more likely to develop knee and hip osteoarthritis
3 times more likely to develop acid reflux
3 times more likely to develop heart disease
4 times more likely to develop endrometrial cancer
6 times more likely to develop hypertension
6 times more likely to develop gallbladder disease
8 times more likely to develop adult-onset diabetes
Start your assisted weight loss journey today. Patients in the Midvale, UT area should call Advanced Medical Weight Loss today at 801-559-3848. Take control of your weight now.
Our Highland Drive office is conveniently located in Salt Lake City and is easily accessible to residents of the following cities and their surrounding areas: