How to Lose Weight Quickly in Draper, UT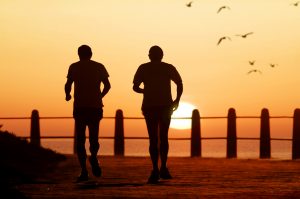 Those who are overweight are at risk for many health problems, including diabetes and heart disease. At Advanced Medical Weight Loss, we offer assisted weight loss programs to help people take control of their weight and reduce the risk of these health concerns. If you are one of the thousands of people who have tried unsuccessfully to lose weight, you understand how difficult it is to lose that first ten pounds. Since everyone has different genetics, there is no single weight loss program that is right for everyone. We pride ourselves on finding the program that is right for you, whether you need to lose 15 pounds or 100 pounds. Our weight loss programs are designed to help you succeed, whether you've never tried to lose weight or feel like you've tried everything. Advanced Medical Weight Loss's quick weight loss program is for both men and women. If you've tried everything you could to lose weight, then give us a call today. We have helped many patients lose weight and we've delivered positive results.
Obese patients are:
3 times more likely to develop acid reflux
6 times more likely to develop gallbladder disease
6 times more likely to develop hypertension
4 times more likely to develop endometrial cancer
8 times more likely to develop adult-onset diabetes
3 times more likely to develop heart disease
1 time more likely to develop high cholesterol
2 times more likely to develop knee and hip osteoarthritis
2 or more times likely to develop sleep apnea
Medical Weight Loss Programs
Dr. Derek Muse is board certified in overweight medications and knows how to prescribe the right medicine to help you lose weight. Our office can prescribe medications such as:
Adipex (phentermine)
Tenuate (diethylpropion)
Qsymia (phentermine-topiramate ER)
Contrave (naltrexone-bupropion)
Saxenda (liraglutide)
Topamax (topiramate)
Ozempic, Wegovy (semaglutide)
Moujaro (tirzepatide)
You'll be able to eat the right amount of food to give fuel to your body with these appetite suppressants. The different medication options we prescribe can help us figure out which weight loss program will work best for you. These medications are designed to help curb your appetite so that you don't overeat in order to promote weight loss. This is one of a variety of options we have for our medical weight loss programs.
A lot of people out there are hesitant and concerned about the safety of these weight loss medications, and it's understandable why they would be. However, the drugs we do prescribe are considerably safe to take. Especially considering the fact that staying overweight poses many risks to your health. Additionally, the medicines we prescribed are not addictive, but they are very effective. We also follow and uphold the guidelines set in place by the Obesity Medicine Association and the laws put in place by the State of Utah.
Our Process
When making a diet plan to quickly lose weight, all new patients will have a meeting with Dr. Muse (Board-Certified overweight specialist). During your first meeting, you will get some education on:
How overweight issues are caused
Where and how you classify in the Muse Satiety Types (1-5)
How the medications will work and help with your weight loss
Address any issues to long-term weight loss and come up with solutions
A first exam is completely necessary with one of our providers in addition to lab tests and an EKG before any type of medication is prescribed to you. Once you're given a prescription, you'll have monthly visits to refill your medication and to track your weight loss. Furthermore, depending on your weight loss program, more than one type of medication could be used in a combination.
Very Low-Calorie Diet
When trying to lose weight, it's crucial that the number of calories taken in is less than the number of calories burned during exercise and throughout the day. Advanced Medical Weight Loss's Very Low-Calorie Diet limits patients to 800 calories a day to increase weight loss. Many of our Draper patients have lost 2-3 pounds per week.
Contact Us
Don't put off losing weight any longer. The risks of remaining overweight are real. If you live in Draper, UT, or another city in the Salt Lake Valley, call Advanced Medical Weight Loss today at 801-559-3848 and take control of your weight.
Our Highland Drive office is conveniently located in Salt Lake City and is easily accessible to residents of the following cities and their surrounding areas: