Weight Loss Clinic for Millcreek UT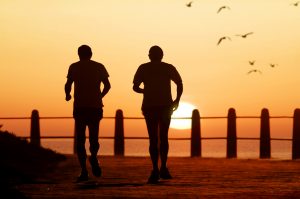 Do you or a loved one struggle with weight gain or obesity, and can't find a solution that truly works? That's where Advanced Medical Weight Loss can help. We understand that every weight loss journey is personal and unique, which is why we create a custom weight loss program for all of our clients. Every program is designed specifically for the individual goals and lifestyles of our clients. Each of our professionals works hard to help our clients in Millcreek reach their health and weight goals.
Advanced Medical Weight Loss bases its practices on Dr. Derek Muse, MD, FOMA and Fellow of the Obesity Medicine Association and his colleagues. Dr. Muse is at the cutting edge of preventing, treating and reducing obesity, and is dedicated to helping improve the health of his clients. A lifelong battle with his own personal weight issues has given Dr. Muse a passion for helping patients struggling with their weight. Practicing weight loss medicine since 1991, you can trust that Dr. Muse and his associates will work hard to improve your health.
Our Methods
Our weight loss clinic uses a unique program, named the Muse Satiety System. Created by Dr. Derek Muse, a Board Certified Obesity Specialist, this system is based on a 1 to 5 satiety scale. We also use weight loss plans that include a medication-assisted diet, a low-calorie diet and pediatric and adolescent programs.
Some of the medicine we may prescribe includes appetite suppressants, ensuring that you eat just the right amount of food to nourish your body. We also prescribe medications that will help restrict your appetite, making sure that you won't overeat.
Here's a more detailed overview of one of our weight loss programs:
Very Low Calorie Diet: An imperative part of losing weight is eating fewer calories than you are burning. This is at the center of our Very Low Calorie Diet, which allows our patients to only burn 800 calories a day. This results in many of our Millcreek patients losing 2-3 pounds a week.
Contact Us Today
If you find yourself concerned about your weight, contact Advanced Medical Weight Loss today. Our professionals will sit down and figure out the right plan for you.
Our Highland Drive office is conveniently located in Salt Lake City and is easily accessible to residents of the following cities and their surrounding areas: